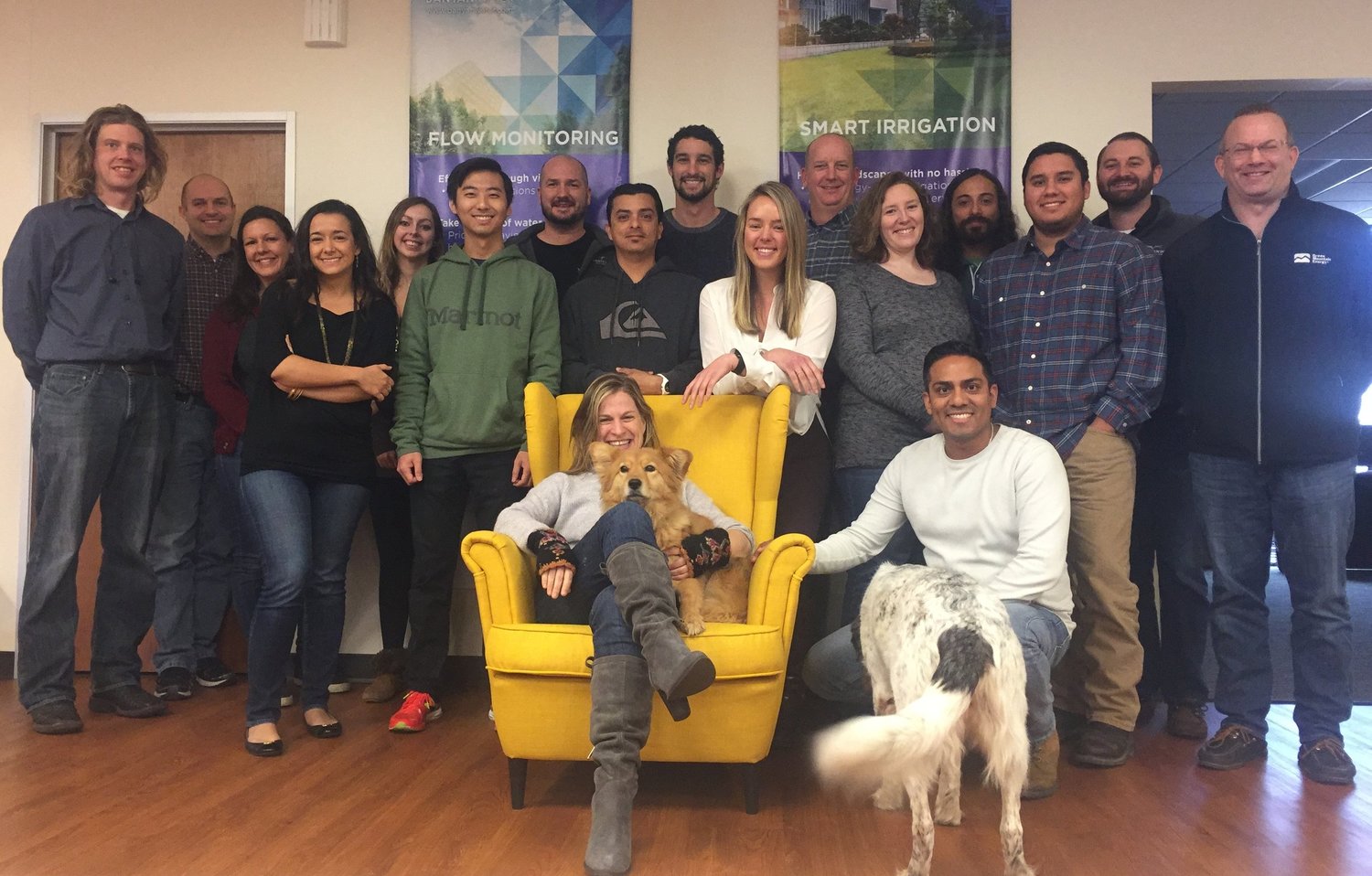 Ever wondered what it's like to work at a software startup with an environmental twist? It's pretty great, actually (thanks for asking!). Here are the top five things that Banyan Water team members love about our jobs:
#5)Ideas are welcome here! We're a startup. That means that things change a lot, and we're always innovating. Whether it's a change to our software or a request for different snacks in the kitchen, everyone's ideas are welcome and valued. Happily, we're low on bureaucracy so if an idea is a good one and makes sense at the time, it can go from idea to execution in the blink of an eye.
#4)Every body knows your name. We're a small company, so everyone from the Intern to the Engineers to the CEO knows each other and talks on a regular basis. Knowing your colleagues means that you know who to ask when you have a question, or who to talk to when something isn't working correctly. It also means that each department knows what the others are up to and can plan accordingly or give feedback if something doesn't sound quite right.
#3)Work / life balance is taken seriously. No one wants to spend every waking hour working, and we respect that. Naturally, when we're working on something big or closing an important deal, everyone pitches in and does what is needed to support that project. On those days, we might be working quite a bit, but in general, our team has a tremendous amount of flexibility and a strong work / life balance.
#2)We work while the dogs nap. Dogs are welcome at the Banyan Water office. Gillan (our CEO)'s dogs come in almost every day and typically nap somewhere in the office throughout the day. During lunchtime, they tend to be much more outgoing, visiting anyone who looks like they might be convinced to share a bite or two. Other furry friends visit regularly and are always invited!
#1)We save almost a million gallons of water every day. That's right. Almost a million per day. That's enough to supply about seven households for a year.  As a team, we use our technology to save one of our most precious resources. If you really want to know why we get up and come to work every day, it's because we all share a common enthusiasm for saving water and we get to do that daily.
If you're a talented and dedicated professional interested in saving water, sharing ideas, and donating a bite or two of your lunch to the dogs, check out our careers page. We're growing and would love to hear from you!
We're also on LinkedIn. Follow us for regular updates about the company and open positions!