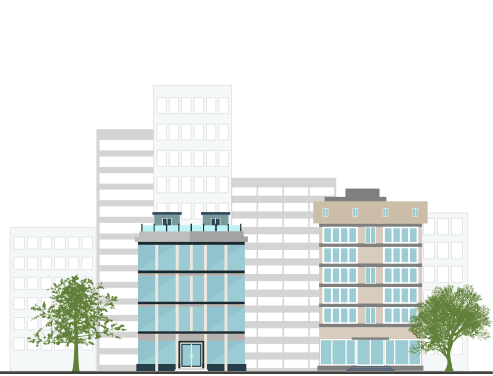 Professional-Grade Water Savings.
Whether monitoring a cooling tower, alerting you about hidden leaks, or reducing your irrigation water use, Banyan Water has a complete solution for managing water in office buildings and office parks. What's more, our solutions help to rapidly decrease operating expenses.
Real-time water tracking and leak alerts

Instant analysis and alerts

Proactive recommendations on ways to improve efficiency

On-site solutions to decrease water use

Decreased operating expenses

Two to three year payback periods

Measurable progress towards sustainability goals
Lincoln Centre Reduces Irrigation Water use by 67%
Located in Dallas, Texas, Lincoln Centre is a premier office complex housing 108 tenants on 32 acres. The park-like property features stunning fountains, old-growth trees, and rolling lawns.
With outdoor aesthetics being a key feature of the property, irrigation water use was always an area of interest for Scott Grissolm of Cushman-Wakefield, the Chief Engineer on the property. Scott invited Banyan Water to analyze the property and determine how our technology could decrease their irrigation water use.
Banyan Water and Scott worked on a plan that would allow Lincoln Centre to cut their irrigation water use by at least 50% without changing the landscape.
Since partnering with Banyan Water in 2011, Lincoln Centre has saved over 11 million gallons of water each year and reduced their annual operating expenses by $25,000.
Lincoln Centre's water saving efforts have contributed to their LEED certification, Energy Star Certification, and multiple TOBY awards.
"Banyan makes it easy for us to continue making a positive impact on our operations budget and on the surrounding community's natural resources".
Learn more about Banyan Water's partnership with Lincoln Centre