If you are an Austin Water customer and are considering water-saving upgrades to your property, Austin Water is offering significant rebates to help you easily afford those upgrades.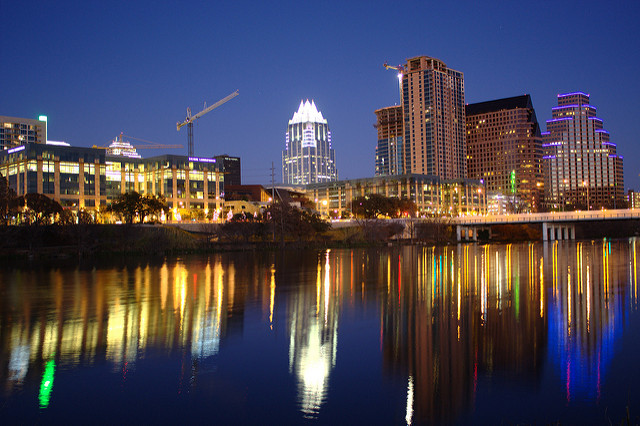 For commercial water users, Austin Water has rebate programs for almost any water-saving improvement that you might make including:
increasing cooling tower efficiency,

upgrading to a smart irrigation system (Like Banyan Water's),

harvesting rainwater,

or upgrading kitchen equipment (for restaurants).
If you have a water-saving upgrade that doesn't fall under one of Austin Water's standard rebates, they also have a custom rebate program called "Bucks for Business" in which Austin Water will work with you to calculate a rebate that meets your unique needs. 
You may be thinking that a rebate from the city will be a huge investment of time for a relatively small amount of money, but the team at Austin Water has designed their rebate programs to be as user-friendly as possible. For example, the paperwork for their Irrigation System Improvement Rebate is less than one page and has 21 questions, most of which are items such as "name" and "address."
Austin Water grants generous rebates that can be several hundred or several thousand dollars, depending on the nature of the project. Banyan Water recently worked with the city to calculate a rebate that would save the customer $4000 on the installation of a new irrigation system. Bigger and more complex systems might be eligible for even more.
 As an example of the city's rebate programs, here is an overview of how the commercial irrigation rebate program works:
Irrigation Items Eligible for Rebates
Central Computer Irrigation Controller System – 50% of cost for each station, up to $50 per station (up to $5000 per property)

Flow Sensors – $300 each

Converting all nozzles in a station from spray to multi-stream, multi-trajectory rotor nozzles – $4 per nozzle

Master Valves – $100 each (for systems installed before 2009)
Rebate Application Process
Step 1 – Decide what upgrade you would like to make (DO NOT INSTALL OR PURCHASE YET!)

Step 2 – Fill out the application (less than 1 page)

Step 3 – Austin Water will conduct a pre-instillation inspection and give you pre-approval for a rebate

Step 4 – Purchase and install your new system or components

Step 5- Contact Austin Water for a post-instillation inspection

Step 6 – Submit your rebate worksheet and receipts

Step 7 – Receive your rebate check (this usually takes 6 -8 weeks)
When speaking with the team from Austin Water, it is clear that they have made an effort to make this process as simple as possible and that they want to give out rebates to users who are working to conserve water.  
Now is the time to take advantage of Austin Water's rebate program as these incentives won't last. As soon as a certain water system upgrade becomes mandatory, Austin Water can no longer issue rebates for that upgrade. They can only offer rebates for items that are currently "optional." If you're considering an upgrade, procrastinating could cost you: the rebate that is currently available might not be available in a few months or a year.
If you're considering an upgrade and want to understand what rebates might be available to you, check out their website, then contact the helpful and responsive team at Austin Water watercon@austintexas.gov or 512-974-2199.
If you are ready for an irrigation system upgrade and want to learn more about how Banyan Water can help with that process, contact us any time. Banyan Water is happy to help our customers apply for rebates so that they can save money while also saving water.
Let's work together to save water in Austin, Texas.
Photo Credit: Kumar Appaiah