Banyan Water is excited to be a part of IFMA's 2016 World Workplace Conference and we're looking forward to meeting you there. You'll find us in booth 1702 in the expo hall, so swing by and say hello! Discover additional ways you could be saving water on your property.
Wondering what to do in San Diego? So were we. Here are our top picks: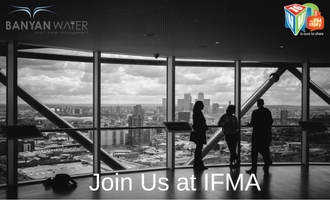 Visit Balboa Park – This 1200- acre park offers something for everyone from walking paths to museums to theaters.
IFMA Foundation 5k Fun Run – Several of our team members will be running. See you at the finish line!
Steve Forbes Giving the Closing Keynote – His topic is "Great Leaders of the Ancient World and Today's Top Business Leaders" which sounds fascinating. Which ancient leader do you think he might compare himself to?
Thursday's Education Session "Internet of Things for FM: The Quantified Building" – At Banyan Water, we're all about quantifying water use and harnessing the power of extensive data. We're looking forward to hearing how other IoT companies are helping to build "The Quantified Building" (Thursday at 8am)
Having a drink at Altitude Sky Lounge – Located on the rooftop of the downtown Marriott, this bar boasts a great view of downtown San Diego and Petco Park.
We'll also be tweeting from the show, so be sure to follow us @BanyanWater.
See you in San Diego!